The Oakman Automobile
The Oakman Automobile (1899)
Oakman Motor Vehicle Company, Greenfield MA (1899)
Museum prologue by Chris Clawson:
The Oakman Motor Carriage (also now known as the Oakman-Hertel automobile) was Greenfield's venture into the horseless carriage age at the end of the 19th century. It never became commercially successful. Its founder, Richard N. Oakman Jr., was a long time Greenfield business executive. By 1895, his credentials included two Crocker banks, running the newly re-formed John Russell Cutlery Company (1876), the Lamson & Goodnow cutlery, and president of the A. F. Towle & Son Co.1
Towle & Son was a fine grade maker of electro-plated and sterling silverware, and also employed the author of our following article, George C. Lunt.
Lunt was an engraver and the founder of Rogers, Lunt & Bowlen in 1902 (renamed Lunt Silversmiths (1935 – 2010). Oakman and Lunt were next door neighbors2 and certainly knew each other during their mutual time at Towle, if not earlier. The car was produced at the Federal Street site of A. F. Towle & Son Co. The failure of the Oakman car seems to have ended the business of Towle & Sons, with Lunt eventually buying the facility.
Lunt's story is an absolute treasure of history. He was an eye-witness in the dawn of the horseless carriage age. He describes his world of the later 1800s, the coming of mechanized transportation, and the end of the horse. We are still trying to verify the source and date of this article, but we are virtually certain it is Lunt's own story about the car.
Not all great efforts succeed. The Oakman automobile story is an example which needed to be repeated many times before a single venture would produce a commercially viable car with a lasting name.
Read now an eyewitness account of Greenfield's car, made by the Oakman Motor Vehicle Company.
THE HERTEL MOTOR CARRIAGE
By George C. Lunt
The Oakman Motor Carriage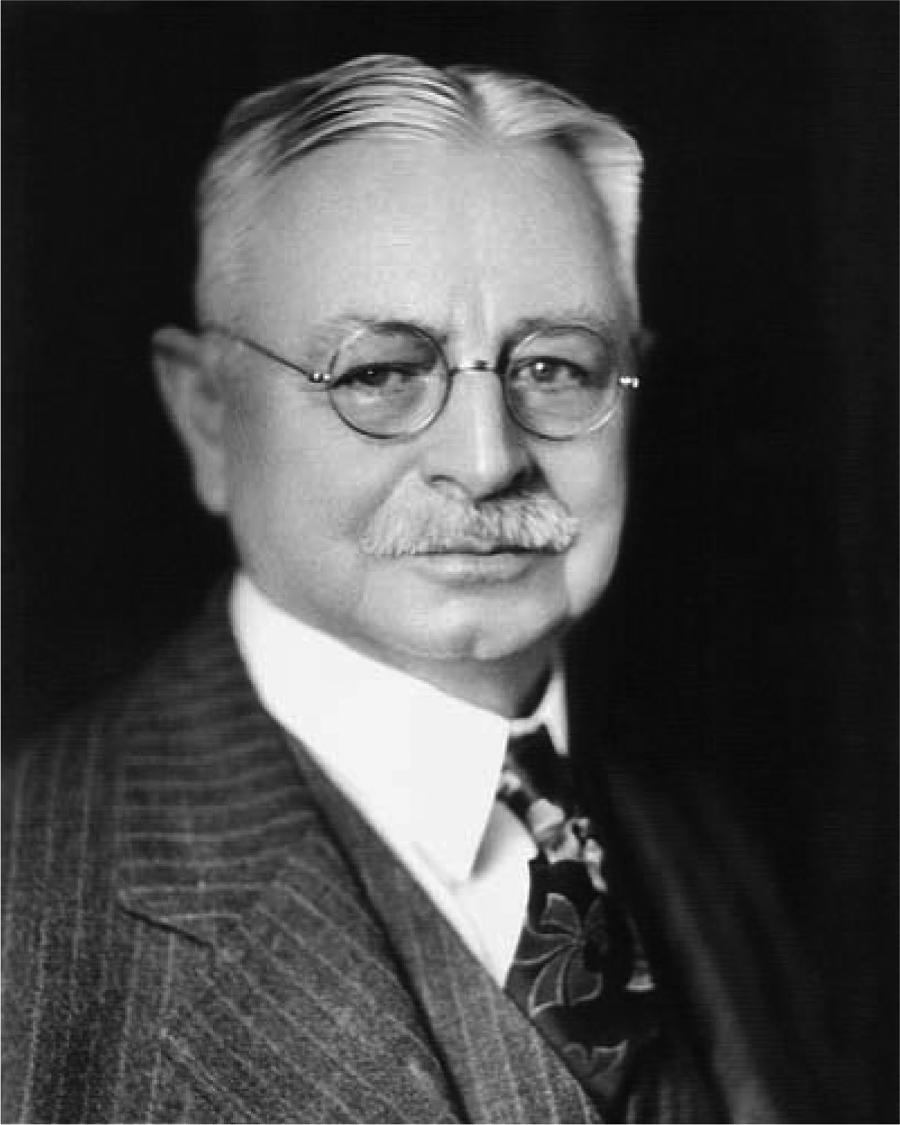 Memories of George C. Lunt of Rogers, Lunt, and Bowlen Co. (Lunt Silversmiths)
I was born in Newburyport in 1864 and the first thing I remember other than the boat, locomotive, "hoss" and buggy and sleigh for travel usage was called a velocipede.
I had seen pictures of a velocipede, which included a man straddling between the wheels and paddling along with his feet, but Andy Bowlen, a clerk in his brother's corner grocery, had the first one I actually saw. It had two wooden wheels, iron tires and seat between, on the framework, and had pedals. It was heavy and while everybody around the corner rode it, it was too much work. This was about 1870.
During the 1870 decade there was talk about the balloons, steam wagons, bicycles and motored bicycles.
My memory brings back the fact that there were all kinds of mechanics, machinists and craftsmen in that old city of Newburyport, Mass.
One Fourth of July there was a parade called a "Parade of Antiques and Horribles." There were a lot of floats, carriages and funny characters with masks and other funny "take offs." Another boy and myself rigged up a "take off." This was in the middle seventies. We kids had a cart (not the modern style), just a shoe box on an iron axle and two iron wheels and a broom handle nailed on to draw it. Two of us put our four wheels together, built a platform and on the platform a barrel painted black with a stove funnel on top and three steam cocks on the side and a lever rigged up on front to steer with.
We hitched this on the tail end of another float, the other boy held the tiller and I sat back of the boiler monkeying with the steam cocks. We had a sign on the side: "Curtis Steam Wagon." It is quite evident that Curtis, who owned a machine shop, had ideas of what was coming, and that was about 1874 or '75. I didn't hear much about it afterwards: evidently it was not a success.
I came to Greenfield as foreman of the engraving department in the A. F. Towle & Son Co., silverware factory, which was incorporated in 1883 in Newburyport and moved to Greenfield in 1890.
High bicycles were still current, but "safety" bicycles were taking their place rapidly.
In the first three years the silverware business was prosperous but the depression beginning in 1893 was a bad one and as time went on Mr. Richard N. Oakman, who was manager and chief owner of the A. F. Towle & Son Co., looked around for some sub-contracts to keep the help going.
One of the first jobs I remember that he picked up was to make some copper tanks to go under the seat of a horseless carriage for a Mr. Duryea. George Parker, silversmith, still in our employ, remembers soldering them together. Parker thinks this was about 1896.
The bicycle industry was thriving in the nineties and the principal makes were Victor, made in Chicopee, and Columbia, made in Hartford. Some other makers got ambitious and bought parts and assembled them.
Mr. Oakman picked up a contract in New York to make pedals and we did quite a lot of this work. In '97 he went to Chicago to figure with another independent bicycle assembler but his attention was called to a man riding along in a horseless carriage. The man turned around about where he was and he hailed him and in the conversation became greatly enthused. It was Max Hertel, a German who had graduated from the technological school in Heidelburg and was employed in the engineering department of the National Biscuit Company in Chicago.
The horseless carriage chassis was made of common water pipes, with a little seat of wood and two cylinders, using gasoline.
Mr. Oakman took his address and a little later again went to Chicago and told Hertel if he would come to Greenfield, he would see to the financing of a company. Hertel arrived in the late autumn of '97. The Oakman Motor Vehicle Company was formed and work commenced in our factory machine shop in January, 1898.
The A. F. Towle & Son Co., had a storage building in the rear and part of this was cleaned out and some machinery bought by the Oakman Motor Vehicle Co. and installed therein.
The parts of the chassis and engine were being assembled in 1899 and Mr. Oakman had other wooden buildings erected and fitted with pertinent machinery. He was very enthusiastic and borrowed heavily to help the development. The A. F. Towle & Son Co. also borrowed further to add the buildings.
Oakman had two hobbies – one his library containing valuable books and the other cooking. Mrs. Oakman usually spent a month or so in the summer with her brother who owned property at Hampton Beach, N. H. While she was away "Dick" (we called him) would get up a big Sunday dinner, all of his own cooking, and invite in some friends. I well remember one I attended: Manhattan cocktail, soup which he had worked all Saturday afternoon preparing, a slice of fish, Sauterne, a slice of roast beef right out of the middle of a big roast, Burgundy, a lobster salad, champagne, dessert, cordial, crackers and cheese, nuts, coffee, brandy, and then a twenty-five cent cigar. (Once he gave me a new Meerschaum pipe.) With all this I one day said, "You seem to have everything but rum." He said he had never tasted a kind he liked. I told him my father was a friend of Alec and George Caldwell of Newburyport and I would write to my father and get some good rum. The expressman soon brought a demijohn of Caldwell Rum, ten years in the wood.
I took it over after supper and Dick poured out a decanter full and brought a pitcher of ice water and we went into his library. We talked and talked until we had talked all that rum out of the decanter.
Dick said the horseless carriage business would rise to the biggest thing on earth. There would be motor grocery carts, mail carts, trucks, wagons and pleasure buggies and coaches without end. The street would be full of them, horses would disappear, and little birdies in the street would starve.
Before I went home he had decided to build our factory buildings out to the end of our lot, which was 1300 feet long; then build over Davis Street, then over all the next lot west and right over Chapman Street to the railroad tracks, and he was going to make me vice president of the company.
Well, I was his assistant in his office and when the first engine was pretty well along I said I would write to a man I knew in the buggy business in Amesbury and get a catalog. We picked out what we thought was a good looking spindle-back seat and I wrote the party and asked if he would sell buggy seats separate from the buggy. He said he would and we had one sent us. I set it up right in the office I am now in and made a rough sketch of how it would look with the body and framework that Hertel had built. It was adopted and a motor carriage was finally finished.
It was tried out in the front yard and with a few changes was finally made into a painted and finished "horseless carriage." But–the thing was pretty crude; the next one was somewhat altered and the next and the next and the next as we heard of improvements made by others. A few were sold, probably not over a dozen.
A description of the Hertel Motor Carriage built by the Oakman Motor Vehicle Co. of Greenfield, as given in a piece of advertising matter put out in early 1900 is as follows:
MOTIVE POWER
The vehicle is propelled by means of a Gas Motor (Hydrocarbon) of 2-1/2 H.P. brake test, double cylinder, and of special construction.
FUEL
Ordinary stove gasoline is used for fuel, one charge being sufficient for a continuous trip of seventy-five miles over ordinary roads. The consumption is about one gallon for fifty miles.
SPEED
Any desired speed up to twenty miles per hour, controlled by the governor, and regulated entirely at the pleasure of the operator.
IGNITION
Ignition by means of electric sparks from storage batteries. By using this class of igniter there is absolutely no danger of fire or explosion, as there are no flames about the vehicle, and the carriage is always ready for service.
WEIGHT
About 500 lbs., complete.
TIRES
Pneumatic.
SEATING CAPACITY
One seat for two persons.
OPERATION
One hand lever operated with the left hand starts and stops the motor, changes the speed, connects and disconnects the motor with the vehicle, releases and sets the brakes; all by a simple forward or backward motion.
STARTING THE MOTOR
This is done from the seat of the vehicle and gives the operator immediate control.
STEERING
One handle-bar operated with the right hand serves to steer and guide the vehicle. The steering device is simple, positive, and quick-acting. The carriage can be turned within a circle of 10-ft. Diameter.
MECHANISM
The entire mechanism is in plain view, and any part can readily be removed with a wrench or screw driver. There are no sprocket wheels or chains to break or get out of order, nor any belts to slip.
COMFORT AND SAFETY
There is no sense of weariness from riding in this carriage. It makes less noise than a horse and buggy, and there is greater safety.
DESIGN
Is very attractive and excites the admiration of all who see it. For further particulars address the Manufacturers.
Their principal difficulty was lack of power. More than once I got out and pushed to help the carriage up Clay Hill. We usually came up Olive Street to avoid Clay Hill in coming in from the South. The machine would work nicely on level ground.
Several makes were being developed and we were just ready to attach an electric sparking device to relieve the battery, and a gear for more power, when the blow-up came.
The trouble was that Mr. Oakman had borrowed heavily and spent so much money in the Oakman Motor Vehicle Company for machinery and in development of the carriage, and the A.F. Towle & Co. had borrowed to increase its buildings and so few sales had been made that the bankers stopped loaning and the end came on November 8, 1900, when a committee of bankers held a meeting and decided the whole outfit was bankrupt.
We were borrowing from banks in Greenfield, Springfield, Northampton, Easthampton and Shelburne Falls, through a note broker named Thomas Shepard, having an office in Springfield and a resident of Northampton. He personally took some of the notes the bank would not renew. Shepard stood this personally for a few months but finally gave up and then trouble came.
Of course these bankers were right as we could not meet our payments, but most bankers in those days owned a fine matched pair of horses and were not so hot for a mechanized ride; indeed, it was very strange that Mr. Oakman got so interested, as he owned four horses which included a fine pair of blacks, a high stepping saddle horse, and a buggy horse, and he employed a hostler.
The bankers committee of the assignees, a Mr. Mayo of Springfield, Mr. Mayer of Easthampton and Charles H. Keith of Greenfield, decided to liquidate both corporations.
The machinery and what remained of the half-built carriages was all sold in 1901 to a man from Rome, N.Y. who had been connected with the Rome Locomotive Works. The machinery, tools, dies and trade marks of the A. F. Towle & Son Co. were sold to Rogers, Lunt,& Bowlen Co. in May, 1902. The building and land was sold to T. Morey & Son in 1902 and later to Rogers, Lunt, & Bowlen Co.
I heard nothing after 1901 as to what was done with the Hertel machinery or partially built carriages. A few years ago I saw in a New York paper that a Hertel Motor Carriage was among those shown in an exhibition of old cars held in New York City. I wrote the man who owned and exhibited it and asked if he would send me a photo, if he had one, and if not, I would gladly pay to have a photograph taken.
He sent the photo and, sure enough, it was a Hertel Horseless Carriage. I presume it is still in existence as the man was very much interested in old cars.
This is the story as I remember it.
1 – "Picturesque Franklin" , Wade, Warner & Co. , Northampton MA 1891
2 – Greenfield Town Directory – 1901 Lunt lived at 26 Church Street, Oakman at 28 Church St.